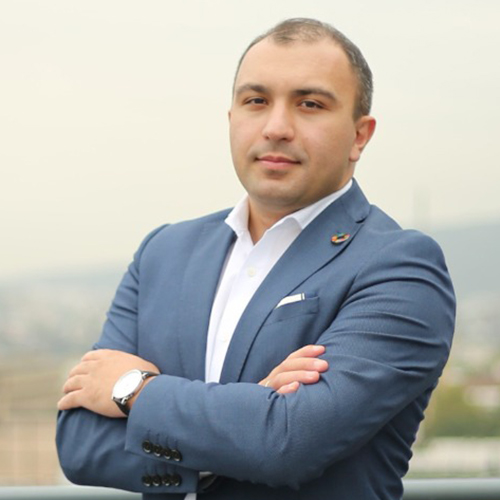 Levan is a sustainability and innovation professional. He is the Executive Director at GEC Consulting and the founder and chairman of Institute for Sustainable Development, as well as a platform: Sustainability.ge
He was the global president of oikos International 2016-2018 (headquarters located in Switzerland). Before that, he served as an Executive Board member of oikos International and founded oikos Tbilisi in 2010, where he served as the president of the local chapter.
Levan worked for the World Bank and Georgia's Innovation & Technology Agency's program to commercialize scientific innovations in Georgia.
Levan has proven leadership in implementing the strategy and management of all scaled projects. More than 8 years of experience in delivering sustained results and effective change for non-profit organizations, companies, and agencies across a wide range of industries including technology, education, and government. Global mindset. Works well independently and in teams. Extensive participation in international conferences and meetings. Strong analytical, problem-solving, and conceptual skills.
He studied for his Bachelor's and Master's degrees in Economics (focus on macroeconomics) at the Tbilisi State University (Georgia) and the Lodz University (Poland). His area of interest is the sustainable development of economics. He is also committed to the in-depth research of other fields connected to it. His efforts to increase awareness of sustainability across Georgia and the Caucasus Region are well known and widely recognized by academia in Georgia.
Levan sat on several external committees, including UN PRME Advisory Committee.